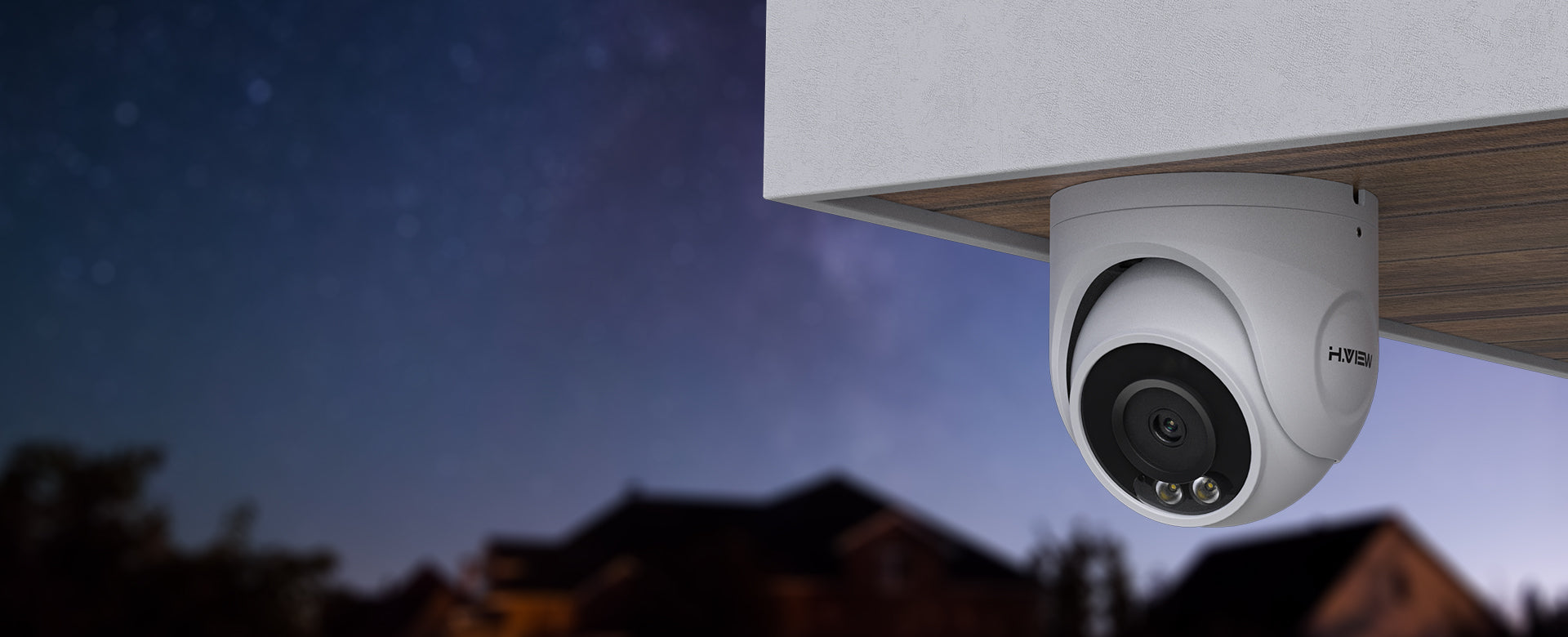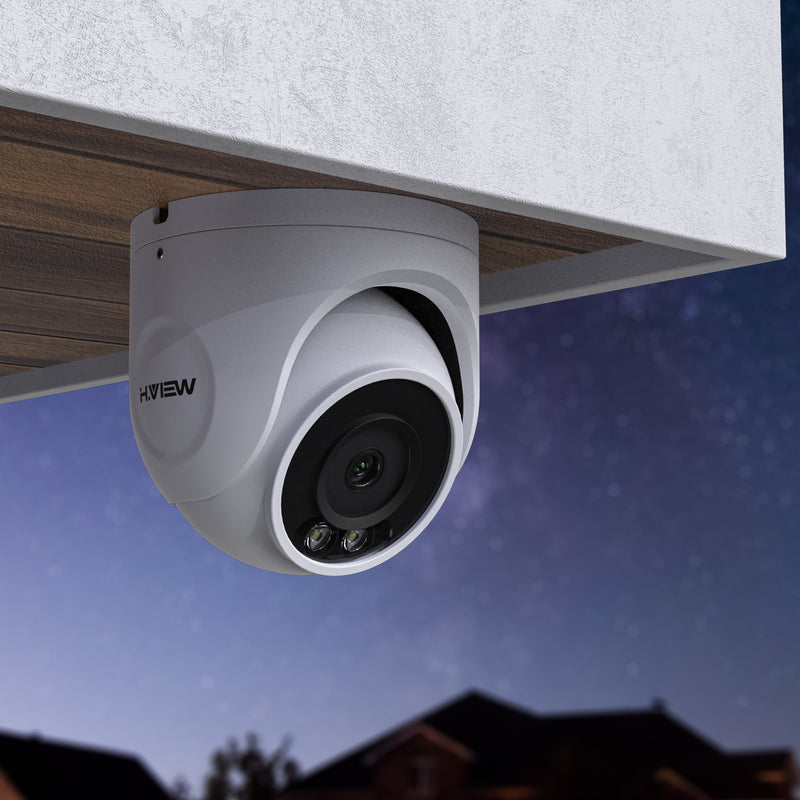 4K Color Night Vision Camera
View in Color, Even in Darkness
Learn More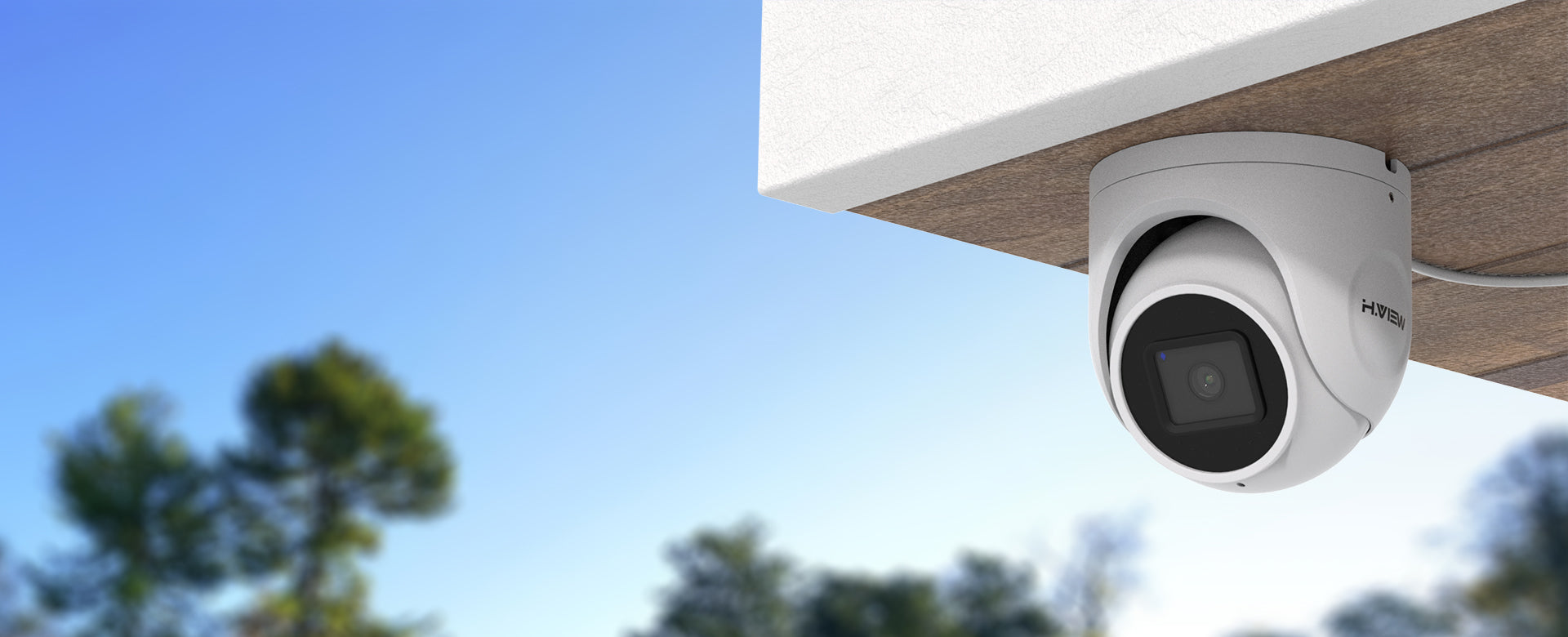 5MP Security IP Camera
Easy PoE Connection with AI Detection
5MP Security System
24/7 Stay Protected with Audio Recording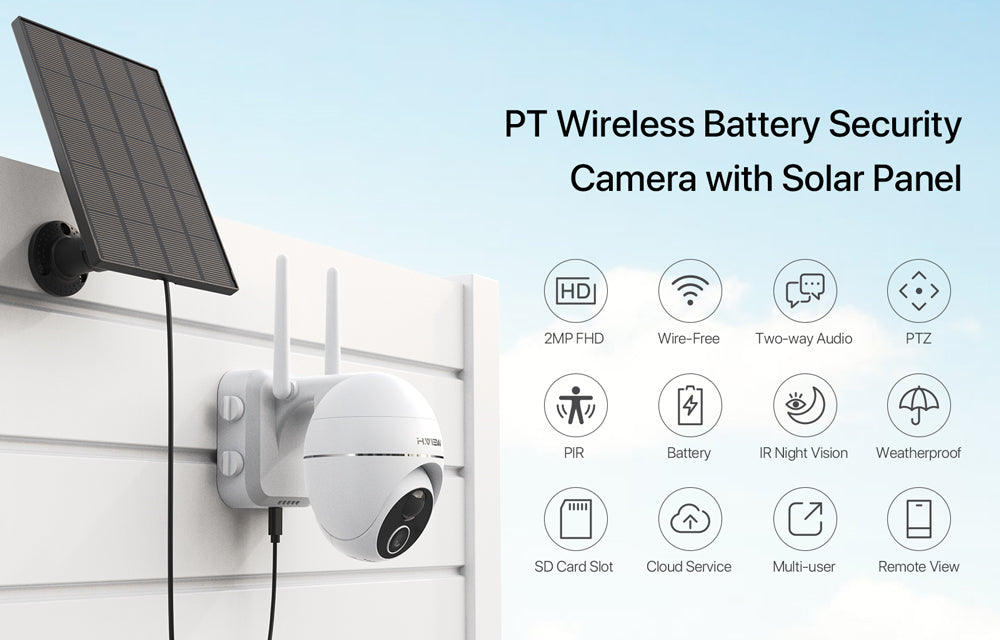 100% Wireless and Easy to Install
H.VIEW Security Camera Outdoor, Wireless WiFi 360° PTZ Camera, 15000mAh Solar Security Camera Battery Powered, Home Surveillance Camera with 2-Way Audio, Motion Detection, 1080P Night Vision, SD/Cloud
Leam more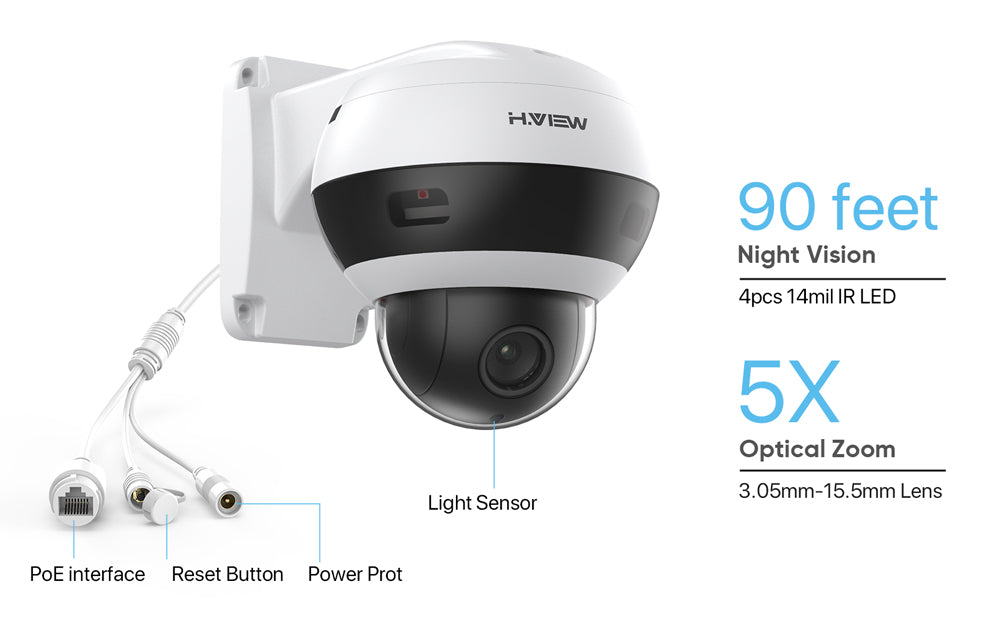 Pan, Tilt and Zoom, Protect Your Home with Only One Device

Super High definition 5MP image sensor, powerful 3.05-15mm sensor 5x optical zoom auto focus on even the finest details. IR night vision range up to 30M in total darkness


Learn More
H.VIEW 4K Outdoor Cameras for your Hobbies

SONY IMX415 Brings Ultra HD 4K Picture, boasts the pixel resolution of 3840x2160, delivery higher quality image. better in details.
Learn More
Be the first to know
Receive the latest news and promotions
Testimonials

After installed the 4 camera system with a 8 channel 4k POE camera kit from H.View, I noticed that this is a blind spot that I need to cover. This camera attracted me with its low price with wanted specification. I ended up to swap it to cover my drive way. It has a build in Mic and IP 67 water proof which fit perfectly to the location.
When I received the product, I was impressed with its quality and its color even with night vision with just the drive way lights.
One thing that I found annoying is the sensitivity of the motion detection. It was too sensitive. I get notifications in the middle of the night due to little animals wondering around the drive way. There must be a place to set it. I will have to find time to look into it more. Or I just sent it to record but mute the notification.
During setup, I had a small glitch on network settings. I tried to contact seller for help, was not expecting to hear back anything helpful. However, I was surprised how knowledge the team was and they were able to point me to the right direction with detailed steps to solve my problem.

Overall, I strongly recommend this camera. I attached two images when I was unpacking it.


J He

5Mのカメラですが、綺麗に映ります。
画質も悪くないです。
真っ暗になった場合に、フリッカーの現象が起きます。
HDRのチェックをはずさなければ、フリッカーはおきません。
街灯などある場合は、全然気にならないほど、夜もきれいに映ります。
防犯カメラとしての性能は、この価格帯でっておもうほどです。
また、カメラを購入する際は、Hviewの商品を必ず候補に入れると思います。


コカコーラ

I bought some items from H.VIEW with no hesitation after some contrast with other sellers.
I chose this 4K full color POE camera this time and decided to install it in my garden, which seems really a wise choice. I can enjoy the beautiful night view of my garden, even with just a low moonlight.
Besides this function, others are more or less the same with the 4K POE Camera.
-With build-in mic,I can hear sound of my videos.
-Wide angle,see more places than I expected.
-With a micro SD card slot, which can support up to 256G.
-Smart motion detection with high sensitivity, any movement is detected , it will send you email alerts real-time pushes to App.


yuchi

夜間は少しの明かりでカラーに映ります。雲の動きまで分かります。
スマートフォン撮影では真っ暗な場所でも、かなり明るく映ります。
さすがに全く明かりがない場所では厳しいですが
近くに外灯や販売機があれば導入検討して良いと思います。
設定等は一般的なカメラと変わりはありません。
カスタマーサービスがとても親切です。
外国の方が担当して日本語メールで回答がきますが
google翻訳等の読解力があれば大丈夫です。


none