H.VIEW 18M/ 30M/ 40M/ 50M Cat5 Ethernet Cables, Ethernet Cable for POE Cameras, Power POE Camera, LAN RJ45 High Speed Internet Network Cable, Waterproof, Outdoor/Indoor (2 Pack)
Original price
$18.99
-
Original price
$30.99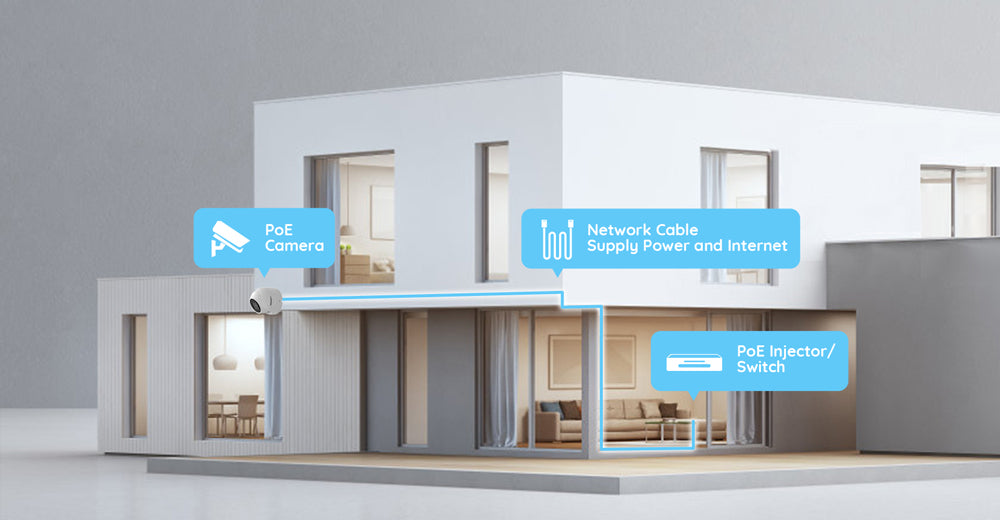 HIGH-SPEED CONNECTION
The faster your connections, the more your network is capable of smooth video and music streaming, fluid games, and speedy download/upload of several data forms.
MINIMAL NOISE & INTERFERENCE
Electromagnetic interference leads to a bleed in signal quality, causing slow data transmission. MR.TRONIC cable utilizes its UTP cabling system and CCA design to improve noise cancellation and eliminate interference.
UNIVERSAL CONNECTION
Unlike shielded cables, you don't need to set a separate grounding with MR. TRONIC unshielded cable. This product is ready for use, there is no need for additional installation to get started.
UPGRADABLE
Designed for Cat6 speeds, there's nothing wrong using this cable with lower speeds. In fact, if you want a future-proof network, you can install this now as preparation for any future upgrade.