4K Ultra HD IP 8 Channel NVR System with 2 Smart 4K 8MP IP Cameras, 150FT Night Vision, 2TB Hard Drive
4K Ultra HD IP 8 Channel NVR System with 2 Smart 4K 8MP IP Cameras, 150FT Night Vision, 2TB Hard Drive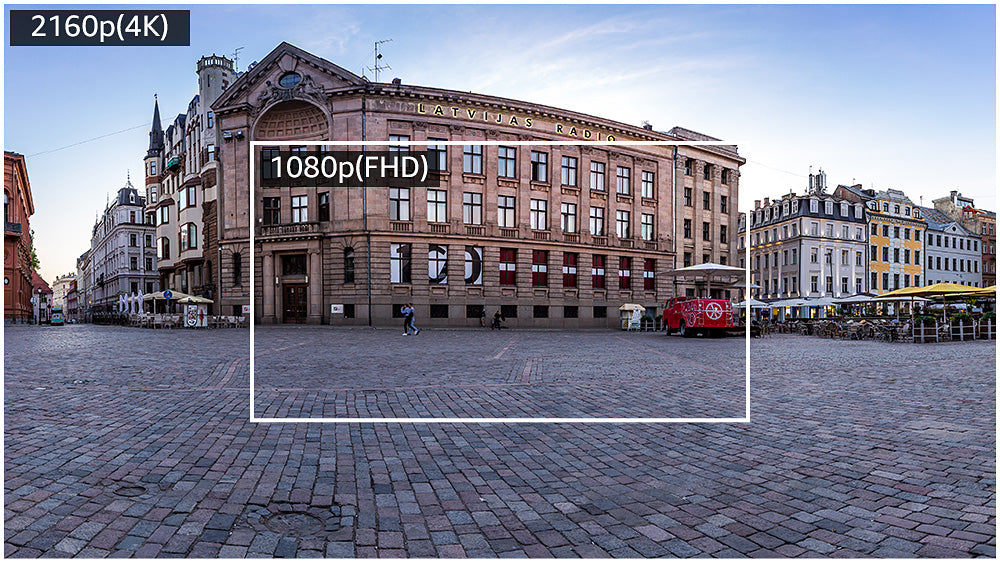 4K Ultra HD IP 8 Channel NVR System with 2 Smart  4K 8MP IP Cameras, 150FT Night Vision, 2TB Hard Drive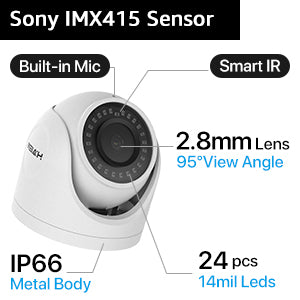 4K Super HD Security Camera
Main Features of this camera:
Expect to see up to 20-30M in ambient nighttime conditions thanks to the SONY IMX415 sensor and 24 especially powerful 14mil infrared LEDs.
Smart IR imaging also ensures that close-up objects or people will not be over-exposed by the infrared lights
One Way Audio with Anti Noise Technology
Listen, Record and Playback sounds. Once camera be installed, you can hear the sounds from APP, laptop or other device. With our advanced technology, camera can clear all noise by itself. Please note that you can only hear the voice, can not talk over APP.
4K 8CH NVR Within 2TB Hard Drive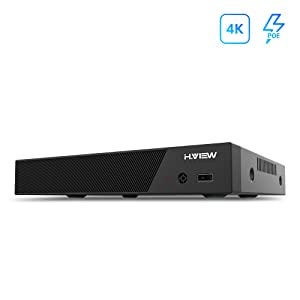 Main Features of this 4K POE NVR:
This NVR offers 4K recording on each channel, live viewing and playback with audio. Support 3MP up to 16 Cameras (local search).
With or without the internet
This 4K NVR can be used without being connected to the internet. This means that your data can only be accessed directly from your NVR. However, an internet connection is required to enable remote viewing, motion push notifications.
Pre- Installed 2TB Hard Drive
Included in the NVR is a built-in 2TB hard drive that has been designed to meet the demands of 24/7 recording. With the possibility of increasing storage space up to 6TB and H.265 Encoding there is more than enough room to safely store all motion events.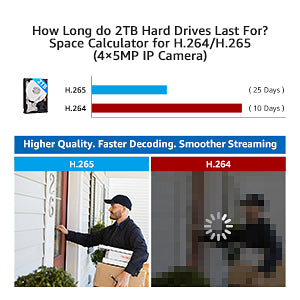 H.265 Encoding Technology
H.265 encoding plays

 

smoothly

 

under the same bandwidth; Enjoy better remote streaming since smaller files use less network bandwidth while you watch.
H.265 can

 

save

 

more hard drive space under same resolution;
Maximize storage space and reduce file sizes by nearly

 

50%

 

without sacrificing on video quality.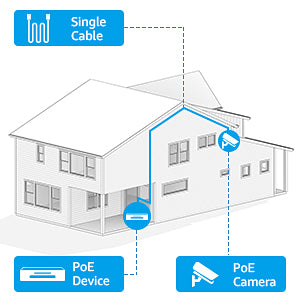 Easy PoE Installation, Friendly User Page
POE allows

 

a single ethernet cable

 

to provide both data connection and electric power to camera, No more video cable is needed
The longest ethernet cable can be extended to

 

100M,

 

and it will not lose the quality of images and sounds

We will update the software according the demands and feedback of users, we devote to bring convenience and safe app to you.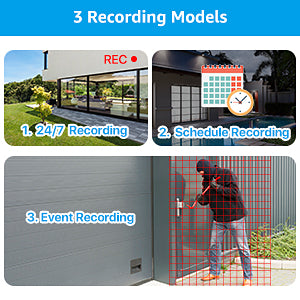 3 Recording Models
Record

 

continuously,

 

set a

 

schedul

e

 

or enable

 

motion detection.

With Recording 24/7 function you can playback all details system captured, set a schedule recording for specific date or time, Motion detection settings allow you to record only when motion is triggered in targeted areas.

It is programmed to

 

automatically overwrite

 

the oldest footage as the newest footage comes in. That's say system will

 

continuely recording

 

without stop.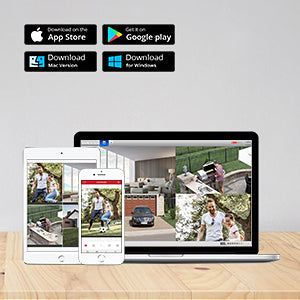 Remote Access via Browsers, APP and Client
Scan the QR-Code to download the app or Client, get easy remote control over the system

 

anytime anywhere.
The system uses an exclusive

 

Serial number

 

to log init can keep your footage private and secure
Compatible with almost

 

all

 

Computer Browsers (Google, Firefox, IE).
Allows

 

64

 

users remotely viewing simultaneously.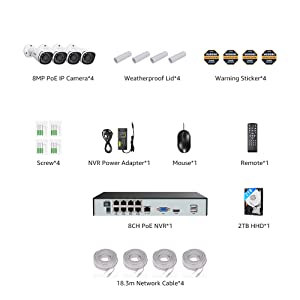 Each Package Includes:
1 x 8CH 4K NVR (Within 2TB HDD)

2 x 4K Security Cameras

2x 18M Power Video Network Cable

2x Security Stickers

1 x 52V DC Power Supply

1 x Remote Control

1 x Mouse

1x Quick Guide Manual